Japan Subculture Research Center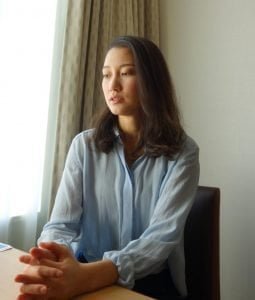 "…New allegations have raised the possibility that the administration may have gone so far as to quash a rape investigation on behalf of a close friend of [Prime Minister] Abe: the dapper, hipster-bearded broadcast journalist Noriyuki Yamaguchi, who also penned two laudatory books on the prime minister…
"Noriyuki Yamaguchi has categorically denied raping Shiori Ito, "I have done nothing to touch the law." And this month, he has even published a long rebuttal implying that Shiori Ito is a tool of shadowy anti-Abe political forces in ultra-right magazine, Monthly Hanada (月刊花田). The editor of Hanada is famous for having okayed publication of an article denying that there were gas chambers at Auschwitz, implying that there was no holocaust. However, there is on undisputed fact: an arrest warrant on charges of rape (準強姦) was issued for Yamaguchi, only to be revoked by a political and personal friend of the Abe administration, Itaru Nakamura…
"Nakamura is a more important figure than his title as an acting police chief might suggest. He is also a former political secretary to Cabinet Minister Yoshihide Suga and a friend of Prime Minister Shinzo Abe. He immediately moved the investigation from the original police department, Takanawa PD, to the police headquarters so that it was under his control…
"Nakamura is currently the chief of The National Police Agency Organized Crime Control Division, which gives guidance on the controversial and Orwellian criminal conspiracy laws that the Abe administration ramrodded through the parliament….
For the full article, please go here.
Shiori Ito : Author of "Black Box" Oct.24@The Foreign Correspondents' Club of Japan.